Georgina McKenna to Head Global Support Operations of Ireland-based ZCom Solutions International Ltd
New Irish entity, based in Swords, offers ECM and ERP software solutions and business transformation advisory services.
SWORDS, Ireland – October 30, 2019 – ZCom Solutions International Ltd., a newly formed Irish business transforming enterprises and governments with Enterprise Content Management (ECM) and Enterprise Resource Planning (ERP) software, announced today that Georgina McKenna has joined as international operations director for the company, responsible for leading the organisation's development and growth in the international market.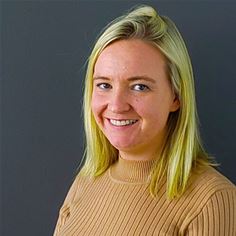 McKenna will head the software sales effort in the EU and UK and will lead the international project management teams providing implementation support and advisory services for both ZCom Solutions International and its U.S. sister company, ZCom Solutions Inc, based in Philadelphia, Pennsylvania. The Irish entity, headquartered in Swords, expects to expand rapidly to support growth of sales and services, particularly in the U.S., Canada, U.K., Ireland, and the Caribbean. McKenna says the firm expects to employ approximately 30 Swords-based employees by 2022.
ZCom Solutions expertise includes software sales, as well as implementation and support of enterprise content management (ECM) and enterprise resource planning (ERP) solutions, which are key elements of enterprise digital transformation initiatives. These solutions automate manual processes, eliminate redundancies and improve operational efficiency. ZCom Solutions specialises in helping organisations migrate from legacy systems to industry-leading ERP systems and transverse the challenges of international mergers and acquisitions. In addition to offering software solutions, ZCom Solutions provides business advisory services in the areas of process improvement, organisational change, database administration and vendor selection.
McKenna has more than 15 years of experience overseeing multi-billion dollar operations for large, global organisations, having previously served as global operations manager for SAI Global Assurance and as global procurement operations and project manager for Hertz. In 2017, McKenna was named Network Ireland's Business Woman of the Year in the Emerging New Business category, as founder of the multi-award winning startup Count Her In, a social community for women.
"Ireland offers an ideal location for our company's expansion and the establishment of a top-tier sales and support organisation for our growing international client base," said DeAnn Zufall, CEO of ZCom Solutions. "In Ireland we have access to talent with a superior level of experience, technical training and business acumen—the ideal resource base for providing exceptional experiences to our customers throughout the world. And we can't imagine a more ideally suited person to head these pivotal operations than Georgina, who brings vast experience in building organisational processes, measurement systems and infrastructure to maximise business results."
About ZCom Solutions
ZCom Solutions is an international firm offering sales, implementation and support for Enterprise Content Management (ECM) and Enterprise Resource Planning (ERP) software solutions. In addition, the firm offers business transformation advisory services in the areas of process improvement, organisational change, database administration and vendor selection. ZCom Solutions operates out of two global headquarters: ZCom Solutions Inc. based in Philadelphia, Pennsylvania, and ZCom Solutions International Ltd. based in Swords, Ireland. www.zcomsolutions.com
###
MEDIA CONTACT:
Robert Cathey
Cathey Communications
+1 865-386-6118
robert@cathey.co
Published at Wed, 30 Oct 2019 09:13:00 +0000