Former SAP Regional Director strengthens company's senior leadership team
Edenhouse Solutions has announced the appointment of John Antunes, as Chief Operating Officer (COO), with effect from 2nd January 2020.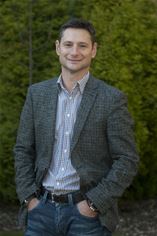 John Antunes
John's appointment follows an extensive search for this pivotal role at Edenhouse, and demonstrates the company's commitment to growth, operational excellence and enhancing its customer experience, by strengthening the existing leadership team.
John joins Edenhouse from HoneyBadger Solutions, where he spent five years as Global COO. Prior to that, he was with SAP, where he achieved great success as Director of General Business & Channels for UKI & Netherlands. He brings with him more than 25 years of sales, marketing and operations experience from the SMB technology sector, across multiple countries. He has also held senior leadership roles at IT security vendor Sophos, Microsoft and Sage.
His immediate focus will be to build on Edenhouse's success across its Delivery, Marketing and Human Resources functions, to further develop existing partnerships and to drive forward the pace of innovation with customers.
John Antunes said, "I'm delighted to join the Edenhouse team and am very much looking forward to working with new colleagues across the organisation to continue the amazing journey that Edenhouse is on."
Paul Solomon, CEO of Edenhouse, said: "John brings with him vast industry knowledge and experience. He will be a great asset to the leadership team here at Edenhouse, as we continue to build on the success we've achieved over the last few years and embark on the next phase of our strategic plan."
-ENDS-
About Edenhouse Solutions
Edenhouse Solutions helps forward-thinking businesses reimagine their business processes, by harnessing the power of SAP innovation to drive transformation and change management success. A leading strategic partner to small, medium and large businesses across multiple industries, Edenhouse inspires business leaders to create a growth mindset to leverage their SAP investment, and Cloud strategies to achieve competitive edge. Headquartered in Birmingham UK, with offices in Farnborough, Manchester and Toronto, Canada, the company employs highly talented SAP consultants and solution architects who are passionate about driving a Customer for Life ethos and helping create an Intelligent Enterprise to drive success.
For more information please contact:
Danny Ward
Fourth Day PR
020 7403 4411
danny.ward@fourthday.co.uk
Published at Thu, 28 Nov 2019 11:56:00 +0000