Amido achieves another record-breaking year with £16.3m in revenue for 2018/19
News Facts:
Amido achieves a 38% increase from last year's financial year figure.
Amido achieves a 20% headcount increase with over 100 permanent employees.
Amido, a vendor-agnostic technical consultancy specialising in cloud transformation and data engineering, has achieved another successful year by hitting £16.3m of revenue for the 2018/19 financial year. Amido surpassed its three-year goal of £10m by reaching £11.8m in 2017/18, meaning this year's figures see a 38% increase on last year.
Amido has achieved a 20% headcount increase, with over 100 permanent staff members working with a mix of public, private and third sector organisations to help them make better, data-driven decisions, operate more successfully using cloud technology and engage with user-centric digital experiences that have a lasting, positive impact on the world.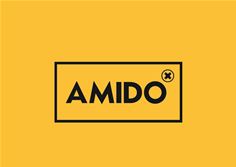 Amido logo
Alan Walsh, CEO of Amido comments, 'To achieve yet another successful financial year is something we are very proud of. It's great to see the continued hard work and dedication of the Amido team working together to solve real business problems with smarter engineering. We take pride in being more than just a technology company, but an organisation that truly understands the essence of positioning technology as an enabler and improving the overall customer experience. We look forward to the journey ahead.'
Amido is ranked in Econsultancy's Top 100 Digital Agencies list, the FT1000 Fastest Growing European Companies list and the UK's Best Workplace. Amido continues to solve business problems for some of the world's leading brands such as ASOS, Nando's and Global, as well as public and third sector organisations within the UK such as Notting Hill Genesis, VIVID homes, FarmSmart and Save the Children International.
For more information contact Olivia Blackstock Community Executive (olivia.blackstock@amido.com) or visit www.amido.com.
Amido is an independent technical consultancy specialising in assembling, integrating and building cloud-native solutions. Whether it's helping define your digital strategy, or demonstrating value before investing in delivery, Amido help organisations design and deliver digital programmes that drive growth and efficiency.
Published at Wed, 10 Apr 2019 10:45:00 +0000